Boxomo Enclosures
The Boxomo 16.6 with Ventilation Cut-Outs (Fits Creality CR-10)
Sale price Price $699.00 Regular price Unit price / per
This enclosure has cut-outs for only a ventilation duct or for a ventilation duct and two temperature-regulator fans.

**IMPORTANT: This does NOT come with ventilation or temperature regulation parts, duct, fans, or controls, only cut outs for these items. If you wish to purchase these parts, please see our Ventilation Kit or our Temperature Regulation and Ventilation Kit. This kit does also NOT come with lights as shown in some pictures. 
Features:
Fire-resistant poly-carbonate on the sides and top (floor is acrylic)
Aluminum frame
Rubber grip door handle
3D Printed ABS/PETG hinges, and door frame components
Power cord pass through
Door with magnetic latch

Filament spool holder with spool retention clip and and filament guide

Cut-out

 

for a ventilation duct (in the back)
Optional: Two cut-outs

 

for fans (on the sides) and ABS/PETG 3D printed fan gates with 10 levels of adjustable air flow.
*Note, the enclosure comes unassembled. Assembly takes a few hours. There are step-by-step instructions for easy set-up. You will need a #2 Phillips screwdriver. You can preview the instructions by visiting our resource page here. 
Perfect for: 
Those who want an enclosure with ventilation capabilities (or who may also want to add temperature regulation capabilities)
This enclosure is designed to fit the Creality CR-10, although it can be used for any printer that fits inside. When considering the internal dimensions, please be sure to account for total travel of the build plate (not just stationary measurements). Also note that a popular printer, the Anycubic Chiron, does NOT fit inside the Boxomo 16.6.
Internal dimensions: 30"W x30"L x32"H 
External dimensions: 31"W x31"L x33"H

Maximum doorway dimensions with door attached: 28.5"W x 29"H 

Internal Volume: 16.6 cubic feet


Materials: Poly-carbonate (sides and top), acrylic (bottom), aluminum (frame), and 3D printed ABS/PETG plastic (hinges, power cord pass through, filament spool holder with retention clip and filament guide, and optional fan gates)
Please note that the enclosure does not significantly reduce the noise of the of the 3D printer.
Made in the USA from global materials.
Because panels and frames are easily damaged (scratched), we cannot accept most returns. Please see our Return Policy here for details before purchasing. 
Have an enclosure or feature idea that you don't see available? Email us at contact@boxomoenclosures.com. We love feedback on how to improve our offerings to meet the needs of our customers.
Please email us at contact@boxomoenclosures.com if you do not see your country as a shipping option on our checkout page. We can most likely add your country to our options.
Customer Reviews
08/07/2021
Kyle O.

United States
Now that it's done and assembled it's perfect but the process was a pain.
I bought my Boxomo 16.6 to use with my Creality Ender 5 Plus, and after rearranging my filament feeder, it fits perfectly. The enclosure took a while to put together and I had to disassemble and start over a few times. When I followed the directions, it said to use the small rails to make the door frame. But if I do that then the top and bottom panels don't fit. The door hinges needed to go on the long rails and the short rails are for the top and bottom of the enclosure. Also in the directions I received, it only shows 2 door hinges and as I go to put the door on at the end, I see there's a third hole in the door. The directions never told me to put a third hinge in the middle of the rail, so I had to take a few things off to correct that. The directions also talk about the side vents and how to put them on if they're included. I didn't see any in my box, so I guess they weren't included. but I still received side panels with holes for the vents. So I don't if I was missing the vents or if I was given the wrong side panels, but I had to put tape over both of them for my enclosure to be completely sealed. My only other opinion for this is some steps in the directions could be in a different order and the pictures and descriptions could be a little more specific. For example, the last step is to put the ventilation fan on the back of the enclosure, but it would have been a lot easier if that was one of the first steps, like right after the door assembly step. After a while I stopped using the directions and just put it together myself. So in the end I was able to put it all together properly and my ender 5 plus fits nicely inside. The idea of the enclosure is awesome and I can't wait to use it. Once the things in the directions are cleared up and fixed, this product will be perfect. I hope more people will see Boxomo Enclosures and use them too.
09/07/2021
Boxomo Enclosures
Thank you so much for your feedback. We have updated our manual to reflect your input. We apologize for the inconvenience it has caused you! We are also sorry for the error in the side vents, and we will contact you about sending some to you so you do not have to use duct tape. We hope the enclosure is working well for you!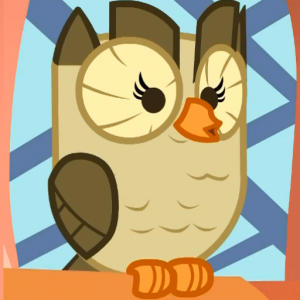 TL
08/06/2021
Torrance L.

United States
Solid enclosure. Door could use some work.
tl;dr: pros: - very sturdy - no smell unless I stick my head in the box cons: - door sags. its not bad enough to affect the ability to maintain negative pressure, but it makes the door magnet useless. The enclosure is solid. The included instructions did not match my enclosure, but I have a big brain and figured it out by matching the aluminum frame pieces with the side panel pieces. I caulked all the gaps along the frame - both inside and outside. The door was given an additional gasket to act as a stop block. Now I can push the door right up against the gasket I placed myself and know there is a seal. The enclosure is noticeably toasty and a high-power inline fan (740cfm) causes the panels to bend inward. I also noticed a high pitched whistling sound as a bonus. I ran the high-power inline fan for 24 hours and didn't notice any new leaks or damage. Very sturdy build. I switched back to the included fan and found it sufficient to remove any PLA fumes. My biggest issue is that the door sags. This is because gap between the holes in the panel and the screws in the hinge allows it gravity to pull it down after a few days of normal use. Ability to maintain negative pressure is not affected by the sag, but I rely on friction between the door and the bottom gasket the door rubs against to keep it closed. The sag is bad enough to render the magnet useless as the door wants to swing to the lowest point - which is somewhere in front of the enclosure and not inline with the magnet. The magnets are not strong enough to hold the door shut even if I push them together. Mildly annoying, but as stated above, does not affect the fume safety functionality of this enclosure. Maybe a CNC aluminum frame would fix this? In my opinion, an aluminum door frame with some gaskets to give it a more airtight seal, premium look, and premium experience would be a worthwhile upgrade.
09/07/2021
Boxomo Enclosures
Thank you so much for your feedback. We are glad that the enclosure is sturdy and maintaining negative pressure, but are sorry to hear you have had trouble with the door sagging. If you haven't already, you can try loosening the screws and, while holding the door in position tighten the door screws. We angle the free end of the door slightly up, that way when it rests, the door is level. The holes for the door screws are oversized on purpose to allow some adjustability. You can also adjust the latch base up and down to fit properly with the door if needed.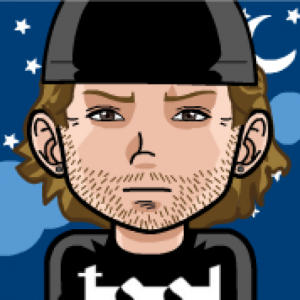 TW
05/23/2021
Troy W.

United States
Perfect for hard to print materials.
This has been a lifesaver for ASA printing. Not only do I get consistent temperatures but I also have adequate ventilation. My prints look better than ever and my shop air is cleaner and healthier. Assembly was straightforward with detailed instructions. I was able to assemble it by myself and had the ventilation system working within a couple hours. Everything I needed was included in the box, I dropped in my CR-10s and started printing. The chamber will generally hold about 80°f with both vents open 10-20% and the ventilation fan running on low. Closing one vent will bring the temperature up to roughly 110°f which is perfect for the ASA I'm printing most. This has been an excellent addition to my shop.